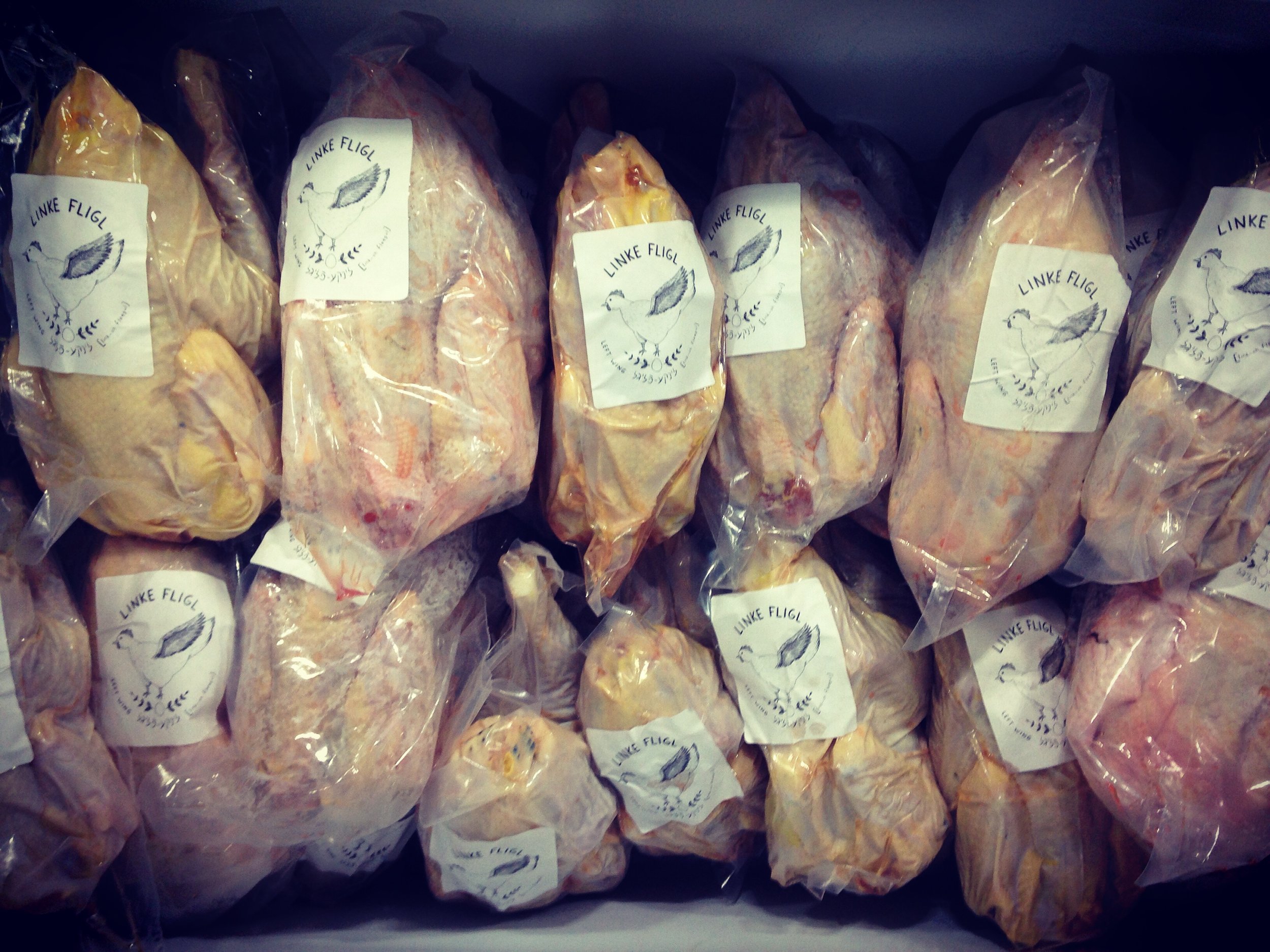 Chickens
Our APA Certified Heritage Breed, organically fed, free range chickens are frozen and available for pick up at our farm in Millerton, New York by appointment or at Random Harvest in Craryville, NY.
. You can also pick up your order in Philly anytime, and in New York City and Boston on select dates. Email linkefligl@gmail.com to arrange a pick up time or find out next pick up dates in these cities.
Upcoming drop off dates:
NYC - May 7th
Boston - May 21st & June 2nd
Philly - anytime!
For more information on heritage bread chicken, check out Good Shepherd Poultry Ranch, where we got our chicks!
*please note: because our meat birds are a by-product of our laying hens, chicken is available on a limited basis and may not be available in the future.